How to combine French elegance with American sportswear? Style lesson from the Ritz
The Ritz Paris teams up with FRAME fashion to create a limited-edition capsule collection. Founded in 2012 by Jens Grede and Erik Torstensson, the Californian brand is known for its expertise in denim. Now, it is also also for its use of natural materials in its collections such as cotton, leather and cashmere. By collaborating with the Ritz Paris, the brand seals, for the time of a capsule, its know-how to the heritage of French luxury.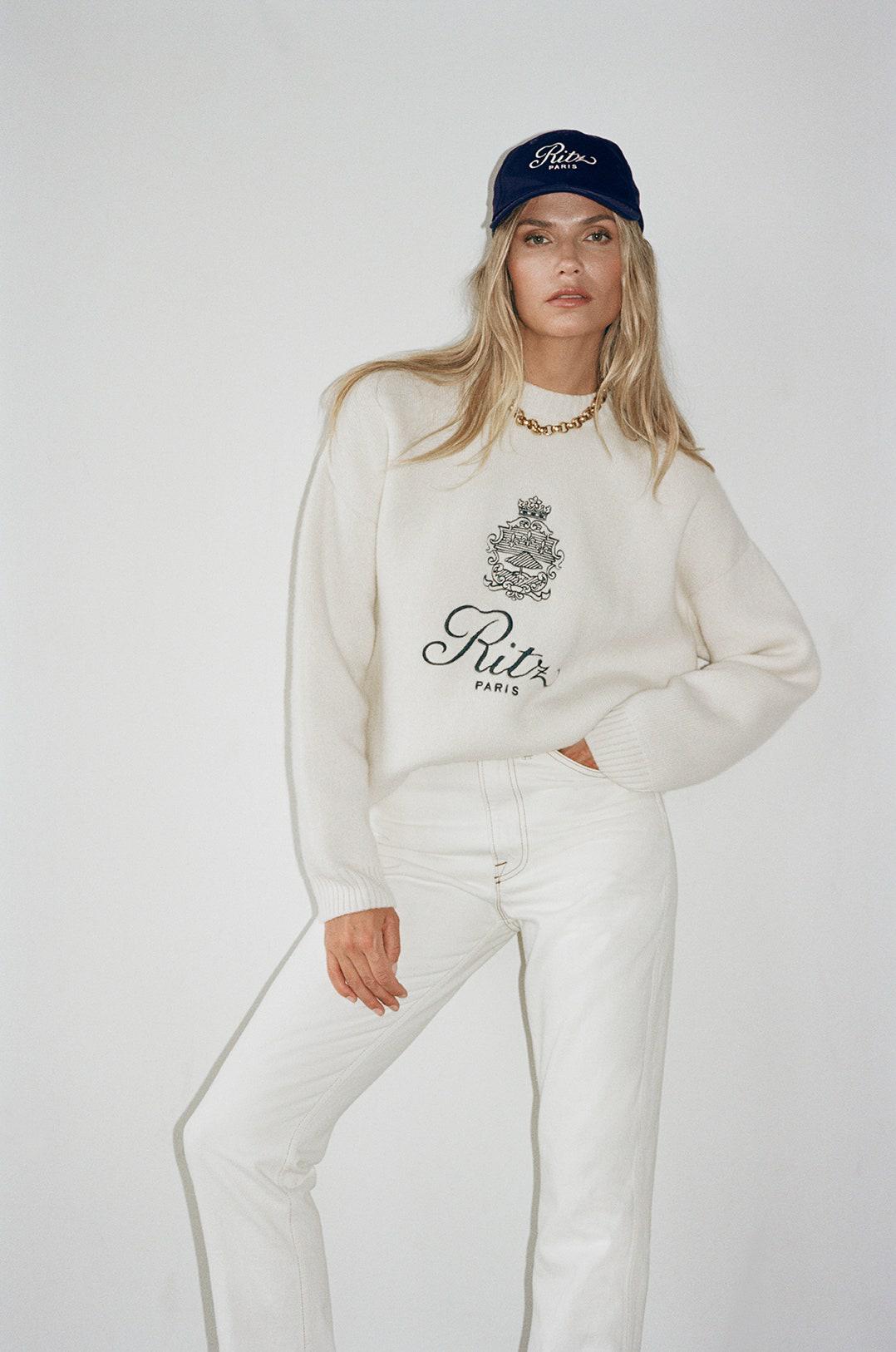 French elegance
The collection consists of 22 pieces: American classics such as sweatshirts and caps, which are adorned with a touch of French charm. They alone perfectly reflect the excellence and chic that make the reputation of the Ritz Paris. Among the key pieces: "Concierge" or "Late Checkout" sweatshirts, as well as a "Varsity" jacket. But there are also accessories to discover, including a blanket, a sports bag and a water bottle. Sophisticated and timeless, the pieces reflect the brand's signature essentials. And they prove to us that comfort is not opposed to style.
"When I think of Paris, I think of the Ritz Paris. The FRAME collections always have a certain European je ne sais quoi and we wanted to create a collection capable of giving our customers the refined experience of the Ritz Paris, but in a different way", says Erik Torstensson, co-founder and artistic director of FRAME, in a statement.
"This is the first time in its history that the Ritz Paris has collaborated with a fashion brand. With its experience in luxury everyday clothing, FRAME seemed to us to be the ideal choice to affix the Ritz Paris signature," says Natalie Bader Messian, member of the Ritz Paris board of directors, in charge of this project. "Camilla Fayed, whose family owns the Ritz Paris, is a long-time fan of the FRAME brand. We share common values, so it was only natural that we consider this partnership".
Tribute to an exceptional place
This is not the first time that the famous palace on Place Vendôme has linked its history to that of fashion, Coco Chanel notably lived there for more than 30 years. With its eponymous concept store opened in 2016, the Ritz Paris collaborates with fashion houses and new brands, for insider shopping. With pieces from 70 to 2,000 euros, this insider shopping will make it possible to please or to have fun.